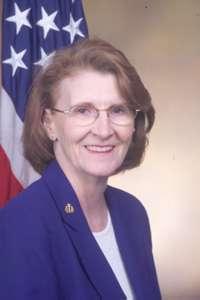 Senior Superior Court Judge, Superior Court of Cobb County, Georgia
The Honorable Adele Grubbs began serving as a Superior Court Judge for Cobb County, Georgia, in January 2001. Judge Grubbs was re-elected to the Cobb County Superior Court without opposition three times and retired in December 2016. She was appointed by Governor Nathan Deal as a Senior Superior Court Judge for the State of Georgia and now sits in many counties of the State, as well as her home county of Cobb County. In Cobb, she also serves as Assistant Judge for the Accountability Courts. Judge Grubbs is also a registered mediator and arbitrator.
Prior to her election to the Superior Court, Judge Grubbs served as Judge of the Juvenile Court of Cobb County for five years. She handled delinquent and troubled juveniles, heard custody cases, and assisted the Cobb County Superior Court. She presided over criminal and civil jury trials, including domestic and family violence and custody cases; divorces; and civil and criminal motions. She also had a private law practice for 26 years as co-partner and served as Assistant District Attorney of Cobb County.
Judge Grubbs was elected to the Board of Governors of the State Bar of Georgia, where she served for 20 years. She has held many leadership roles, including chair of the Legislative Committee as well as the Children and the Court, Child Support, Consumer Assistance, Indigent Defense, and other committees. She is past president and a life member of the Cobb County Bar Association and past president of the Cobb Division of the Georgia Association of Women Lawyers. Judge Grubbs founded the Cobb Justice Foundation, which offers hundreds of attorneys a means to provide legal aid to Cobb County citizens. She has served as a volunteer Juvenile Probation officer, attorney of the Fraternal Order of Police, and co-founder of the Guardian ad litem program. She is active in her community, including the Marietta Rotary Club where she has served as president and also helped to establish the Marietta Reads program, which provides books and reading assistance to the city school system; Marietta High School Foundation and intern program; and as a member of the board of the Cobb County Boys and Girls Clubs. She teaches many seminars in Cobb County and throughout Georgia on many legal and practice subjects.
Judge Grubbs' awards include the 1997 Cobb County Woman of Achievement Award, the 2005 Marietta Citizen of the Year Award, the Justice Benham Award by the Blacks United for Youth Program, the 2014 Georgia Association of Trial Lawyers Champion of Justice Award, the 2016 NAACP Women of Recognition Award, and the 2020 Lifetime Achievement Award of the Fulton County Daily Reporter.
A native of England, Judge Grubbs holds a British law degree, LLB (Hons), from the University of Manchester. She emigrated to the United States in 1967 and became a citizen in 1972.
Date Modified: October 05, 2021
Date Created: June 24, 2020